I've been cagey about going out lately – part of that's anxiety, part of it's that there's ever fewer places worth going in San Francisco, and part of it's that everything closes so early in the city's new Covid era. 7 o'clock is the new standard for almost all stores – even on a Friday or Saturday (and 6 o'clock if you're target) – so it's almost impossible to finish work ~5, get girled up (~45 minutes), and over to somewhere interesting (~30-45 minutes) and still have time to do anything.
I finally got out yesterday, and realize that it's so dumb that I don't it more often – you're only (relatively) young once. I agonized over whether or not I should wear a cardigan to cover my bum – the leggings I was wearing were form-fitting to say the least, and I always worry that there might be something unsightly back there, despite taking a lot of care to make sure there isn't. In the end I took the risk and didn't go with the cardigan – with leggings the hoodie-over-bum look is like half the fun, and I was going purse-less and pockets are nice.
I just went to the mall and a few surrounding stores, but it was fun. I didn't get many weird looks (that I noticed anyway), was miss/ma'am everywhere, and even got stopped by a guy in the hallway who started hitting on me ("I like your style …" – thanks :). When I looked in the mirror, I saw a girl with a not-half-bad set of legs and a little more eyeliner than appropriate for a mall setting.
I want to do a dress next, but that's gotten so much harder in New San Francisco. Women in the city haven't dressed up since 2019 unless it's for nice nights out, where they'll only be outside long enough to go from Uber to venue. Their choice to make of course, but it sure makes it harder to blend in if you do want to wear a dress. And high heels are even worse – if you see a woman wearing high heels in San Francisco, you can safely assume she's a drag queen until proven otherwise.
Still, I can feel my full length goth gown calling to me, which I've never managed to wear outside my apartment. I'd love to pair it with it with some super chunky heels that force me to take slow, deliberate steps as I walk around, but that's probably too much. Sigh.
Here's an artsy shot of me on the Muni platform.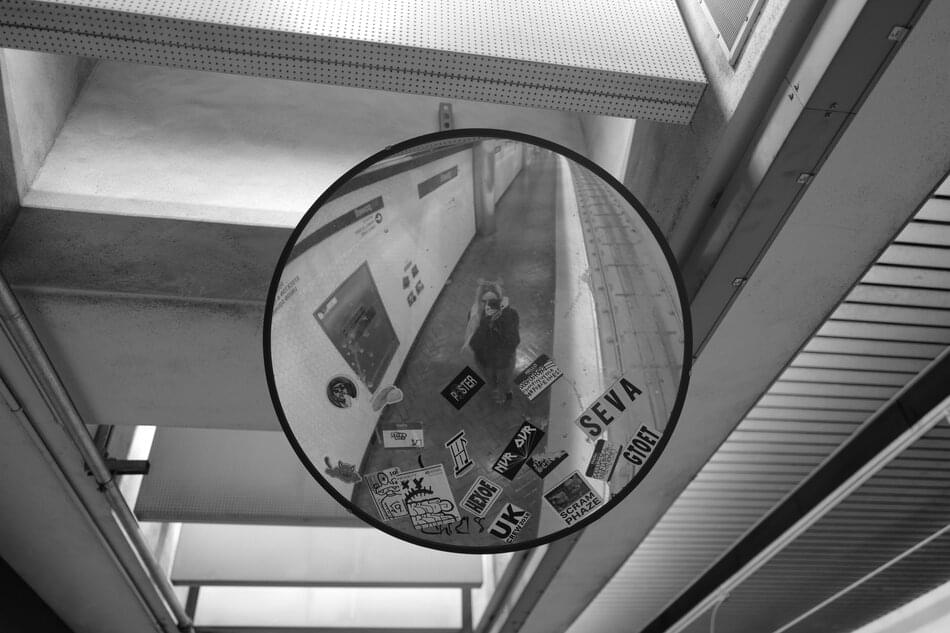 September 19, 2021 (2 years ago) by Frey·ja